Advancing pre-hospital life support and triage
Major emergencies have increased in complexities and scale. They have become more severe in magnitude and societal repercussions. They cross borders and affect the livelihoods of local and global communities. To increase resilience and disaster protection in the European Union, it is imperative to use the most advanced technology and up-to-date civil protection systems.
The project aims to optimise current procedures and methods and to enhance the operational capacities of emergency medical services and civil protection agencies in mass casualty incidents.
NIGHTINGALE will offer intelligent, integrated, and interconnected tools and services. These technological solutions will be complemented with a commonly agreed operational framework that will be embedded seamlessly within the workflow.
The project will enhance pre-hospital life support and triage procedures in two distinct ways. One, by integrating training and validation approaches involving first responders in real-life scenarios. Two, by developing tools for challenging and complex environments.
NIGHTINGALE's Core Objectives
Upgrade evaluation of injured and affected population (triage) using digital identification, traceability, fast diagnosis, continuous monitoring, and accurate classification of medical conditions
Optimise pre-hospital life support and damage control and enhance utilisation of assets, resources and capacities using AI-based solutions
Enable shared response across emergency services and communication between emergency teams and with victims by developing augmented reality tools for first responders
NIGHTINGALE will develop a novel integrated toolkit for emergency medical response. This toolkit will be designed for emergency medical services and non-medical civil protection agencies, including fire brigades, police, search and rescue personnel, volunteers, and citizens.
The toolkit will go through extensive testing in the framework of a rich Training, Testing and Validation Programme, which includes table-top exercises, laboratory integration tests, small-scale field tests and full-scale field validations.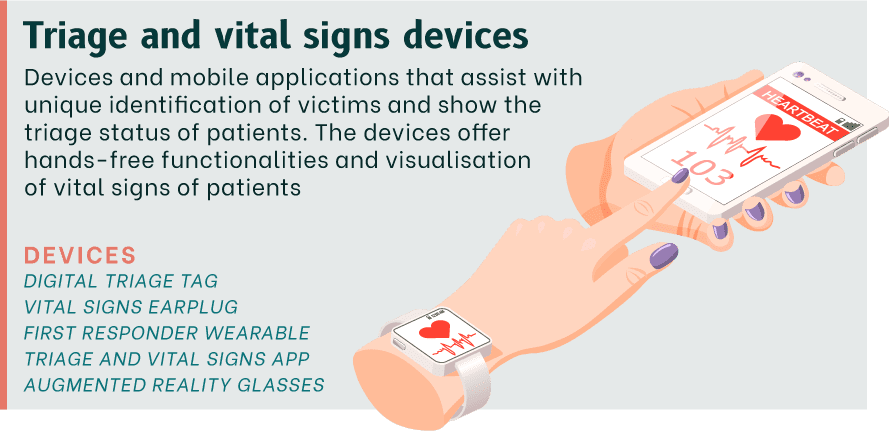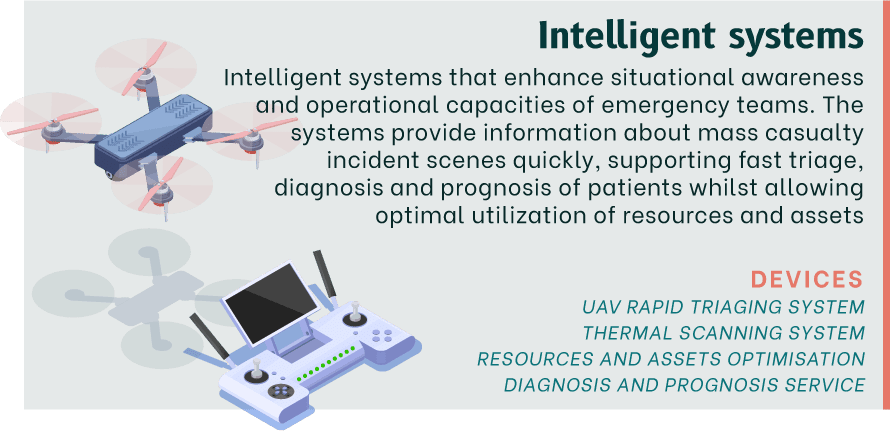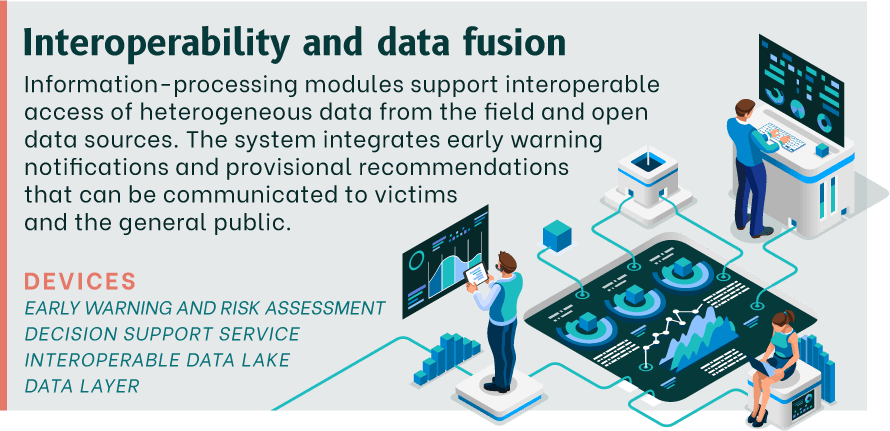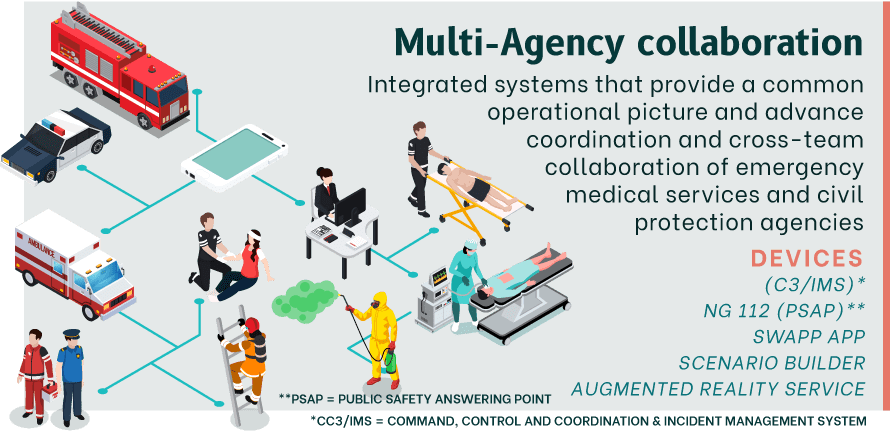 NIGHTINGALE is a large-scale research and innovation project funded by the European Union's Horizon 2020 programme. Led by the Institute of Communications and Computer Systems in Greece, the NIGHTINGALE consortium includes 23 partners from 11 EU member states and associated countries. It brings together experts in technology, research, medical practitioners, and leading organisations in Europe specialising in emergency medicine and handling mass casualty incidents.
Training, Integration, Testing and Validation Activities ProgrammE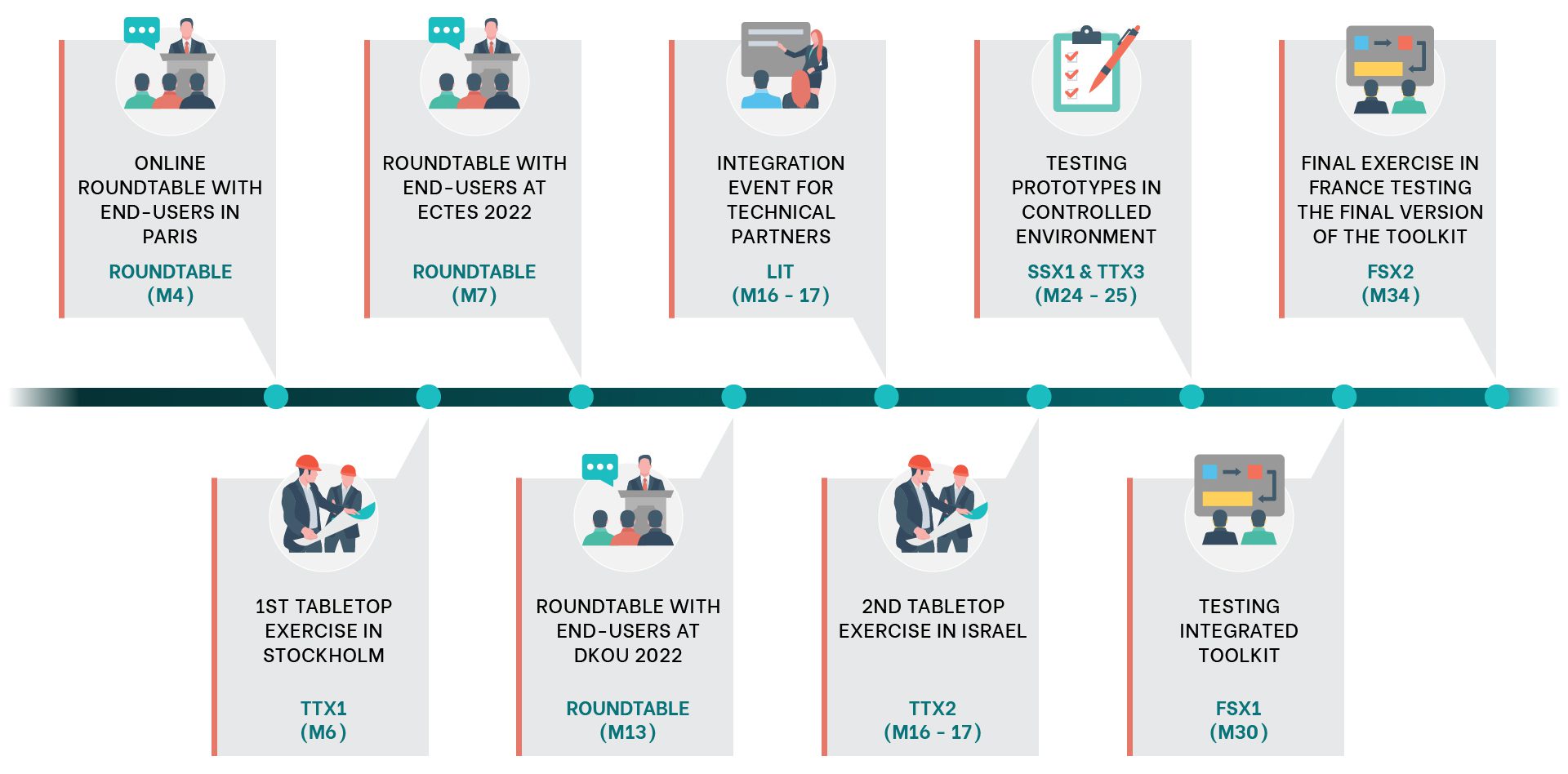 To stay informed about the latest news and updates on the NIGHTINGALE project, please sign up to the newsletter on LinkedIn.
You can always unsubscribe at a later time if you change your mind.